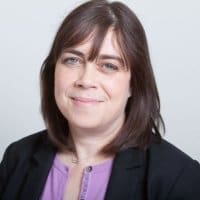 Angela Cooke is an experienced HR professional with specialist expertise in diversity, inclusion and employee wellbeing at PwC. She is a qualified business psychologist having gained a Master's degree in Occupational Psychology and CIPD qualifications.
As part of her role as a diversity specialist, she is a trusted business advisor who works collaboratively with senior business leaders to help them create inclusive and diverse working environments. She has done this through a number of key initiatives:
She leads PwC's long term behaviour change campaign, 'Open Mind', which focuses on unconscious bias. This campaign has transformed the attitudes and behaviours of partners and staff in PwC. It has also positioned PwC as thought leaders externally in the diversity space and Angela has developed a commercial proposition to sell aspects of the campaign to clients and works with them on their diversity issues. This has represented a significant and unexpected return on investment of £150k for the firm.
See here for details on the campaign
Angela leads the firm's approach to diverse recruitment, ensuring that it is attracting from as wide a talent pool as possible. For example, she has introduced the innovative new initiative, 'Back to Business', a practical and positive way to help senior women return to their careers after a long break. The programme is helping the firm redress its gender balance and achieve its diversity targets.
She presents to students and potential applicants on the importance of diversity. Her presentations have helped attract more women to the firm – feedback received from one participant who attended a recruitment event at which she spoke: 'I enjoyed the diversity and open minded presentation the most'.
As a result of the leading work she has been involved in Angela is frequently called upon by other organisations to share best practice.