Awards 2016
WE ARE EXTREMELY PROUD TO ANNOUNCE OUR 2016 RISING STAR WINNERS

WeAreTheCity are proud to announce the winners of their Top 100 Rising Star awards. The Rising Star awards were introduced to showcase the UK pipeline of female talent below management and to create female 100 role models across 20 different industries and professions as well as celebrating the hard work and support of our Rising Star Champions.

The awards were entered by 850 individuals were judged by a panel of 21 independent judges. Over 28,000 public votes were received for the 200 shortlisted nominees from across 118 countries.
On behalf of Barclays and our supporting sponsors, we would like to extend our sincere thanks to everyone who nominated their Rising Stars for this years awards. We received over 850 nominations spanning 260 companies from across the UK and Northern Ireland, which was treble the amount of entries received last year.
The shortlist has now been judged by an additional set of expert judges and the winners of our Rising Star awards for 2016 will be announced on 6 June and celebrated at Barclays on 30 June.
WeAreTheCity's Rising Stars are the only awards of their kind to focus solely on the pipeline of female talent below a management level. The awards recognise and celebrate 100 female individual contributors across 20 different industries who represent the leaders & role models of tomorrow.
Find out more about our sponsors and industry leaders who are supporting these fantastic awards, now in their second year.  Hear from Jaqueline Gold CBE, Nicky Morgan MP, Sonia Brown OBE and many more.  Find out more about how to nominate someone for a Rising star awards.  This year, Rising Stars,  are once again focusing on the pipeline of female talent but to a wider set of industries.  This year sees an amazing set of judges who will provide transparent and honest selection of our Top 200. This leaves the final voting to you to make our #WATCTop 100.
"Supporting the growth of female entrepreneurs not only drives diversity within UK businesses but it also creates an environment for future entrepreneurial heroines to flourish and succeed, empowering future generations to succeed in business. I'm extremely proud that Virgin Media Business are sponsoring a fantastic category which will inspire our future leaders."
Richard Branson
, Virgin Group Founder
"These awards are an incredible celebration of the great achievements women are making in business. We have more women on FTSE boards than ever before, the lowest gender pay gap on record and we've been rated the best place in Europe for women to start a business. I am proud of how we've come but we must now build on that momentum so we achieve true gender equality."
Nicky Morgan
, Minister for Women, Equalities Office
AWARD CATEGORIES
Banking

Charity

Consultancy

Defence

Diversity

Education & Academia

EAs/PAs
Entrepreneurs

Facilities Management

HR & Recruitment

Insurance

Investment Management

Law (The Lynne Freeman Award)

Media & Journalism
Oil & Gas

Property Services

Sales

Sport

Technology

Telecoms

Rising Star Champions
We are delighted to be the lead sponsor of the Rising Star Awards which recognises the achievements of talented women on their way to the top; the contributions they make to their organisations and society in general.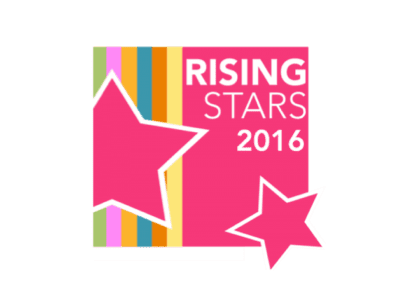 Last year, through our Rising Star awards WeAreTheCity highlighted the achievements of 50 future leaders and role models across 10 different industries and professions. We are proud to announce that our 2015 winners have gone on to achieve phenomenal success over the past six months. You can read about some of our previous winners achievements here. Due to the success of the 2015 awards, WeAreTheCity is seeking to recognise the achievements of a further 100 role models and future female leaders in 2016, however we cannot do this without your nominations! "I am pleased to announce that since receiving my…
Save
Save
Save
Save