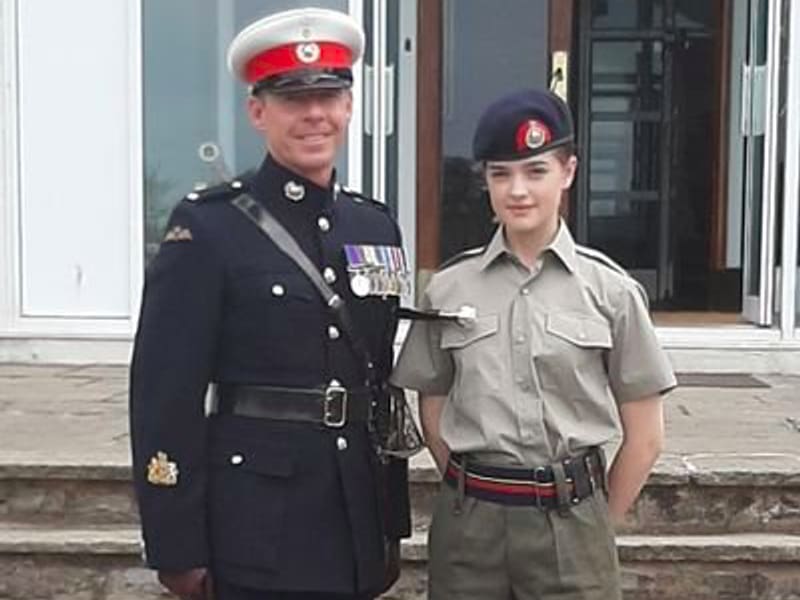 Bea has been a Royal Marine Cadet for 18 months now.
She joined as she was being bullied at school and wanted to develop the confidence to deal with that situation. During this time Bea has taken to Social Media to speak out against bullying in any form and to let people of all ages know that there is help out there.
To help spread the work of the Cadets Bea has launched OPERATION BUMBLE which will see here doing two of the four Commando tests. She will be completing the 30 mile march in less than 8hrs and the 9 mile in less than 4. At the time of writing she has raised over £5000 in sponsorship. She has also attracted over 30 adult instructors to join along with the 50 and still counting Cadets.
Bea's long term goal is to become one of the first female Royal Marines Officers, and then a Royal Marine Female Junglie Pilot.
Ever active on Twitter so has attracted quite the following, with even a follow form the First Sea Lord. Bea lives in West Yorkshire with her Mum, Dad and older sister who is to join the world famous Royal Marine Band this September.
To donate to Bea's campaign, click here.