Victoria Wratten | CEO, Executive & Personal Assistants Association Ltd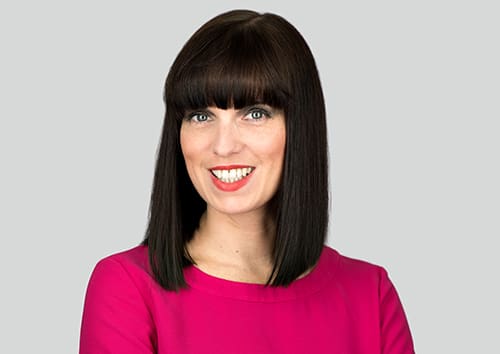 Victoria is a former Multi Award Winning Executive Assistant from the United Kingdom.
She is extremely passionate about the role of the Assistant and actively encourages it as a truly fantastic career choice, after experiencing an extraordinary career journey herself.
Victoria spent the first five years of her career, from the age of sixteen, working her way up the secretarial career ladder.
She commenced her work as an Office Junior for a car leasing firm, before moving to a Junior Personal Assistant role at her next company.  She then became a Secretary, until receiving her first Executive Assistant position at the age of 21, this was for Susan Scott-Parker OBE, CEO of the Business Disability Forum.
Susan and Victoria spent nearly five years working together and developed on extraordinary Boss/Assistant partnership, of which Victoria continued to build on for years afterwards. Victoria credits Susan's exceptional leadership as a CEO and her manager for what was to follow.
Victoria then went onto to join one of the world's leading specialist recruitment firms as an Executive Assistant and shortly after joining, went on to set up an award winning Internal PA Network in November 2009.
The network was set up for the PAs across the business and provided a platform for best practice, advice and guidance, whilst also giving the Assistants a voice in the wider business.   Victoria has worked with companies, of all sizes on creating, managing and the overall benefits of an internal assistant network.
In addition to her role as an Assistant, Victoria also became involved with the wider EA/PA industry over a decade ago. She has organised numerous events and networking opportunities for EAs and PAs across the country and internationally including; breakfast seminars, training days, conferences and networking evenings.
She is former London and South East Chairman for EUMA (European Management Assistants) and then later on Deputy National Chairman for UK.
In October 2011 Victoria received an award 'Outstanding Contribution to the PA Profession' at the Mayfair PA Magazine awards.  Victoria was nominated by not only both of her Directors, but also by her colleagues from across the business and also from clients, who she had worked with, to create their own internal networks and trained over the years. Victoria was also a finalist in the Hays/Times PA of the Year 2008.
Victoria has appeared as a judge on many prestigious awards for Assistants, most recently Wearethecity.com 'Rising Star Awards'.
Victoria contributes to industry press on a regular basis and has appeared on the BBC Breakfast Show, BBC Radio 5 and in newspapers/magazines such as The Times, The Daily Mail, London Business Matters, People Management Magazine (CIPD), former Office Secretary Magazine and Management Magazine to name but just a few.
In 2015 Victoria was placed into the City AM Newspapers 'Women in the City Power List' and was in the Top 30. She was the first Executive Assistant to be recognised in a list such as this!
In 2017, Victoria was announced as the Brummell Magazine Top 30 Inspirational/Influencer women of the city of London for her work for the profession.
Victoria regularly presents and trains Assistants at events and conferences across the UK and used to speak internationally including; Belgium, Dubai, Ireland, Russia, Singapore, Sweden, South Africa and the USA.
Her work is now solely dedicated to the UK profession.
Victoria is a personal supporter of the NSPCC and in particular the 'Underwear Rule – Pants Campaign' – more information on the campaign can be found here https://www.nspcc.org.uk/preventing-abuse/keeping-children-safe/underwear-rule/