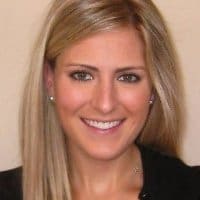 Sarah Brakebill is a Sales Manager in the Global Financial Institutions group at BNY Mellon Investment Management and is responsible for managing sales relationships and distributing funds to complex, cross-border organisations, wealth managers and family offices. BNY Mellon is one of the world's 10 largest investment managers. Sarah joined the firm in 2010 as an intern in Corporate Trust before moving into a Business Development role in Global Client Management, which focused on growing business with strategic clients across the breadth of the company's product and service offering.
Sarah is in her second year sitting on the Board of City Women Network as Secretary, contributing to enhancing the Board's governance and effectiveness. She is an active volunteer with the Junior League of London, an organisation committed to promoting voluntary service, developing the potential of women and improving the community through the effective action and leadership of trained volunteers. She has served on a number of different committees in the organisation with the common goal of alleviating poverty in London. Prior to moving to London, Sarah volunteered during her gap year teaching HIV/AIDS classes in a village in KwaZulu-Natal, South Africa and teaching English in Rayong and Chumphon, Thailand.
She earned an MSc Management degree with Distinction from Cass Business School, City University London and a BSc Psychology degree from Northeastern University in Boston.