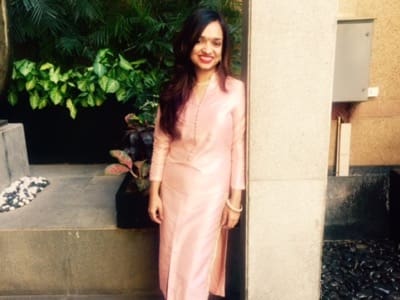 Never let go of your dreams, because dreams don't lie.
Quoting a line from the book I authored – Laughing Daffodils.
If you can dream it, you can do it. And I believe in doing it all passionately. Be it changing rules in school as Head girl, or institutionalizing the placement cell in undergrad, or starting The Literary Club in IMI, New Delhi or working with women, girl children in NGOs. It could also be learning to play the guitar, practicing yoga, travelling to new places or helping youngsters achieve their dreams. Or publishing a book.
Or be it trying new things at work – constantly challenging myself to achieve newer and greater heights. I have worked on several national and international projects that have been awarded both, within the company and outside. I partner with approximately 2000 employees as a People Leader, and my attempt is to augment the value proposition for each employee.
And I believe none of these things are ever possible without a superb support system – a loving family, an amazing team, a wonderful set of friends, and a demanding set of clients – who teach me something, every day.
I believe in a bigger and better world, and I know each of us has a role to play. I dream of a world in which I am in a position of power and responsibility, enabling careers and lives of many people, having authored many more books, the owner of a dog shelter…. and a lot more.
… Miles to go before I sleep.
Save
Save