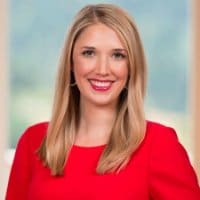 Jessica Gioglio is the Head of Content Lab at Sprinklr and co-author of, "The Power of Visual Storytelling: How to How to Use Visuals, Videos, and Social Media to Market Your Brand." As Head of Content Lab for Sprinklr, Jessica oversees a global team of social media content strategists and designers who help companies develop meaningful experiences and engagement opportunities with their target consumers.
Prior to Sprinklr, Jessica lead social media for Dunkin' Donuts, where she lead the development and transformation of the company's social media strategy. From developing innovative social media campaigns, to live tweeting from a Hollywood Red Carpet and managing high-profile partnerships, her work resulted in numerous industry awards.
Jessica launched her career in 2005 at Comcast, where she learned the value and power of social media customer service. Following a successful time at State Street where she managed 14 global agencies, Jessica joined TripAdvisor as the company launched their social media program.
A recognized thought leader and sought after speaker, Jessica was named one of the top women who rocked social media in 2014 and 2013. She also frequently contributes to industry publications, such as the Convince&Convert blog.
Jessica is now based in London. She holds a bachelor of science in marketing from Bentley University, with a minor in public relations.