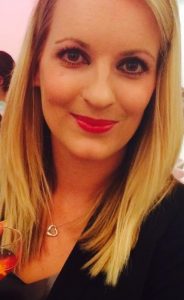 She might have been brought up in the small village of Abbots Bromley, in Staffordshire, but Victoria Smith has big ambitions. A freelance writer in the process of launching her own copywriting agency, Content Content ('happy words'), this creative entrepreneur is also the founder and editor of My Little Black Book – a digital magazine for the thinking woman.
Earmarked by Cosmopolitan as "one of the best online writers in the entire country", Cambridge graduate Smith has a dual agenda: to elevate the female voice in an industry still biased towards male bylines, and to focus on real-life role models, rather than celebrities, in order to empower the everyday woman. Originally built in her bedroom and now read – and written – by women across the world, Smith's site has scooped several awards and set her up as a sought-after millennial advocate, appearing on the likes of BBC Radio London to discuss attitudes towards women in the workplace and the under-representation of women in sport.
As well as being passionate about aspirational writing – feeling too many column inches are given over to vacuous celebrity stories – Smith also supports the next generation of female journalists, regularly speaking to sixth formers and offering students and budding wordsmiths a taste of what it takes to earn a living from editorial, as well as a chance to begin building a portfolio.