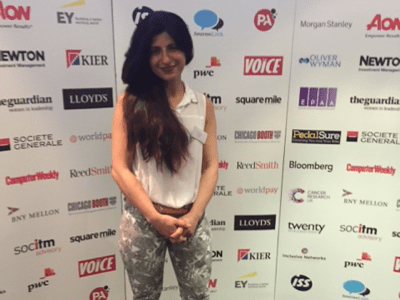 Vinita joined Barclays in October 2012 and is the Head of Conduct Risk at Barclays Wealth working with stakeholders globally to ensure the effective management of conduct in the business. Conduct risk focuses on the risk of detriment to customers; either financial or non-financial; and is based on one fundamental principal – it is essential that our clients trust us to put their interests first and do what's right for them.
Prior to joining Barclays, Vinita was a Senior Project Manager at BSkyB, driving strategic change, the most recent one being the creation and delivery of Sky's WiFi proposition through the acquisition of 'The Cloud'.
Prior to Sky, Vinita was with WNS, India's Leading outsourcing company supporting strategic off-shoring through the transition of significant business processes in the energy sector.
Vinita has also been a senior leadership trainer and has designed and delivered sessions such as Coaching and Emotional Intelligence. Vinita started her career in the hotel industry with The Oberoi Group of Hotels in India.
Vinita is a certified Lean Six Sigma Black Belt, PRINCE 2 Practitioner and an accredited trainer. She graduated in Commerce from the Delhi University and has over 15 years of experience spanning across conduct risk, client experience, learning and development, design and delivery of strategic change and continuous improvement (Kaizen). She is passionate about doing what is right and keeping things simple.
In her spare time she likes to blog (wearethecity.in/blogs/vinitaramtri) and is now working on a book.
She is an active participant at city events related to her field, the most recent one being OpRisk Europe 2015 where she was a speaker. She will also be speaking at the Big Data Conference in July 2015.